---
21 May 2017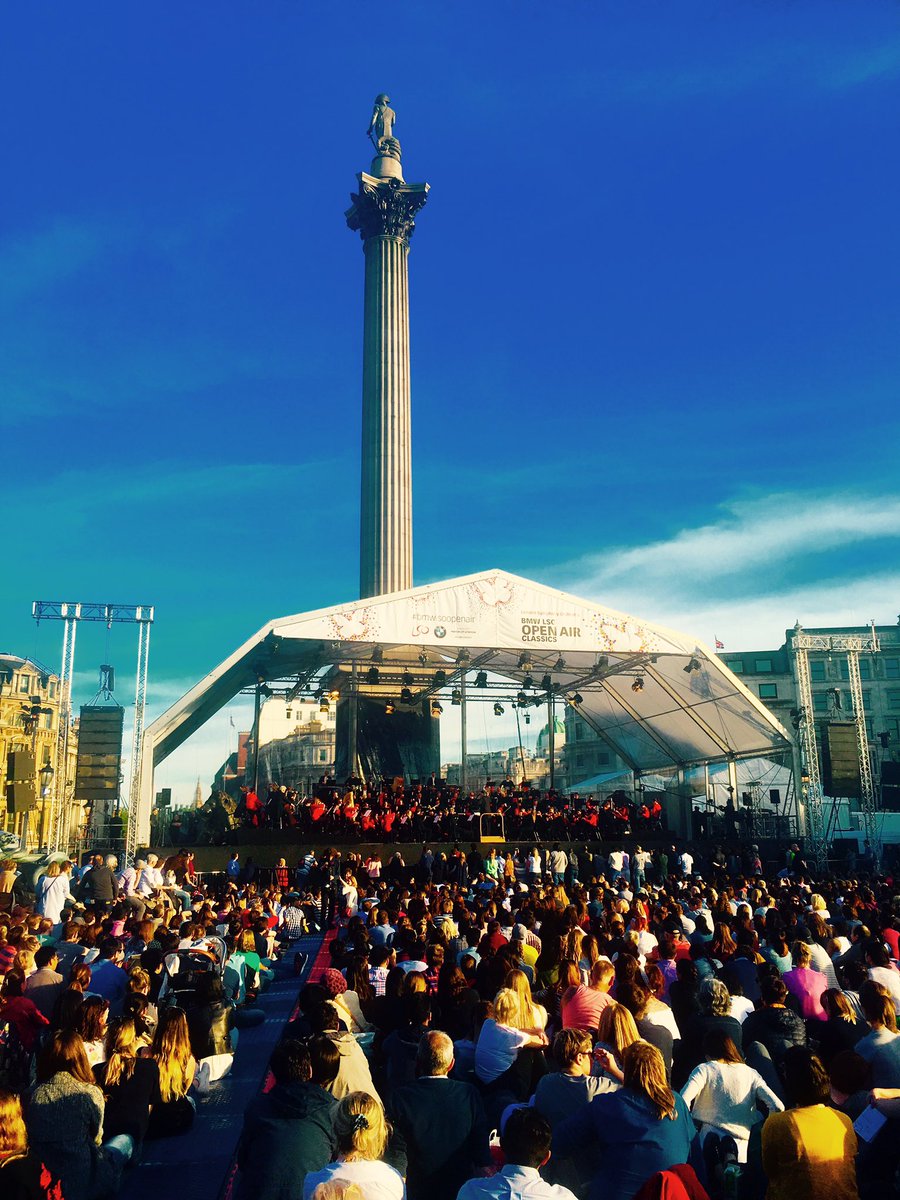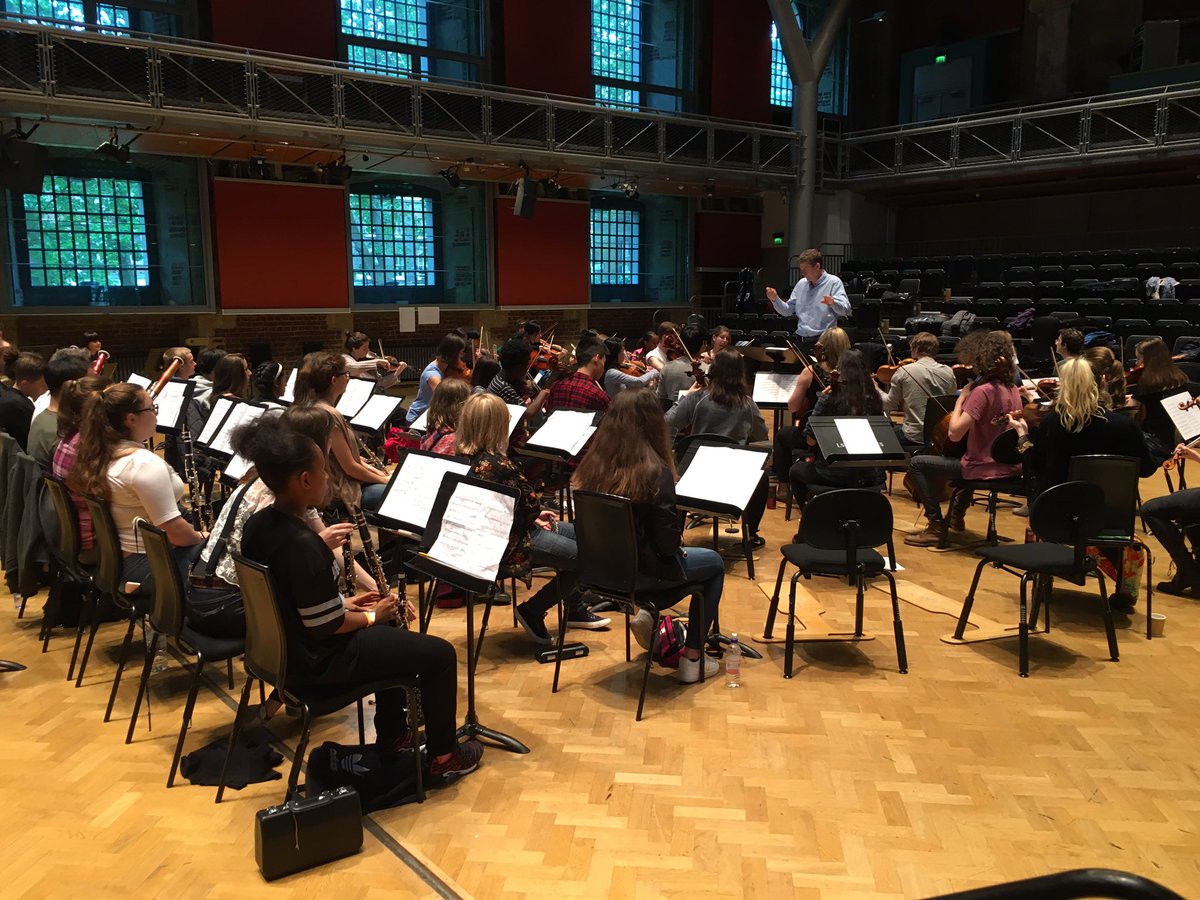 Preparing the LSO, Guildhall and LSO On Track Musicians for the 2017
BMW LSO Open Air Classics concert at Trafalgar Square
---
20 May 2017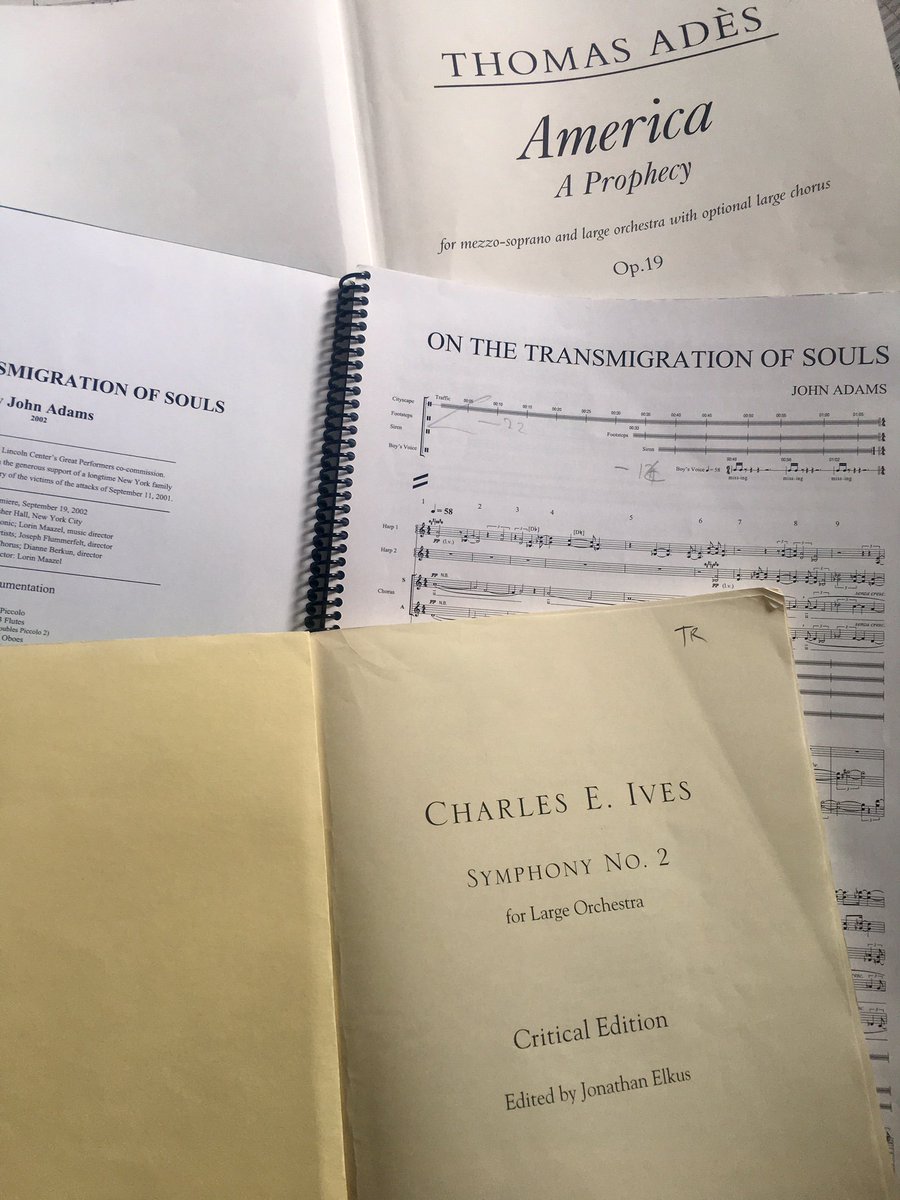 A programme of Adès, Adams and Ives with the Cambridge Philharmonic
---
25 March 2017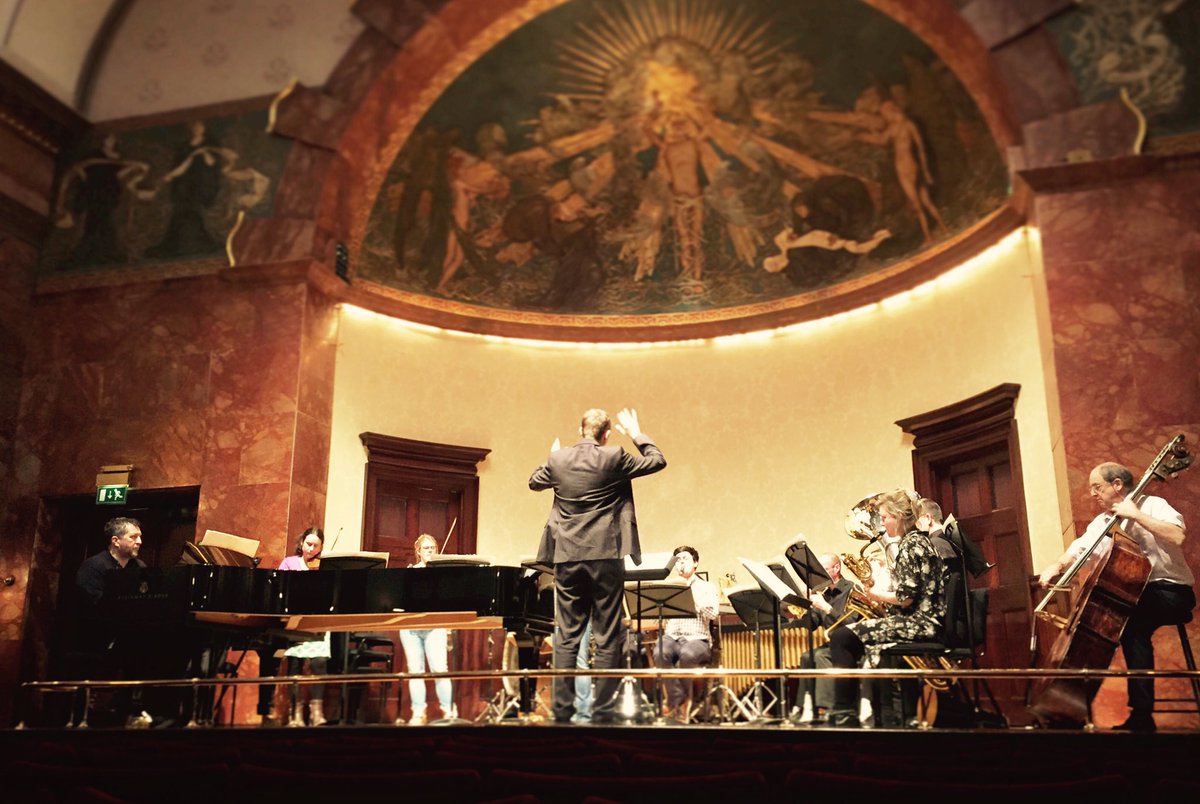 Adès day at the Wigmore Hall – with Thomas Adès, Nicolas Hodges and BCMG
---
13 March 2017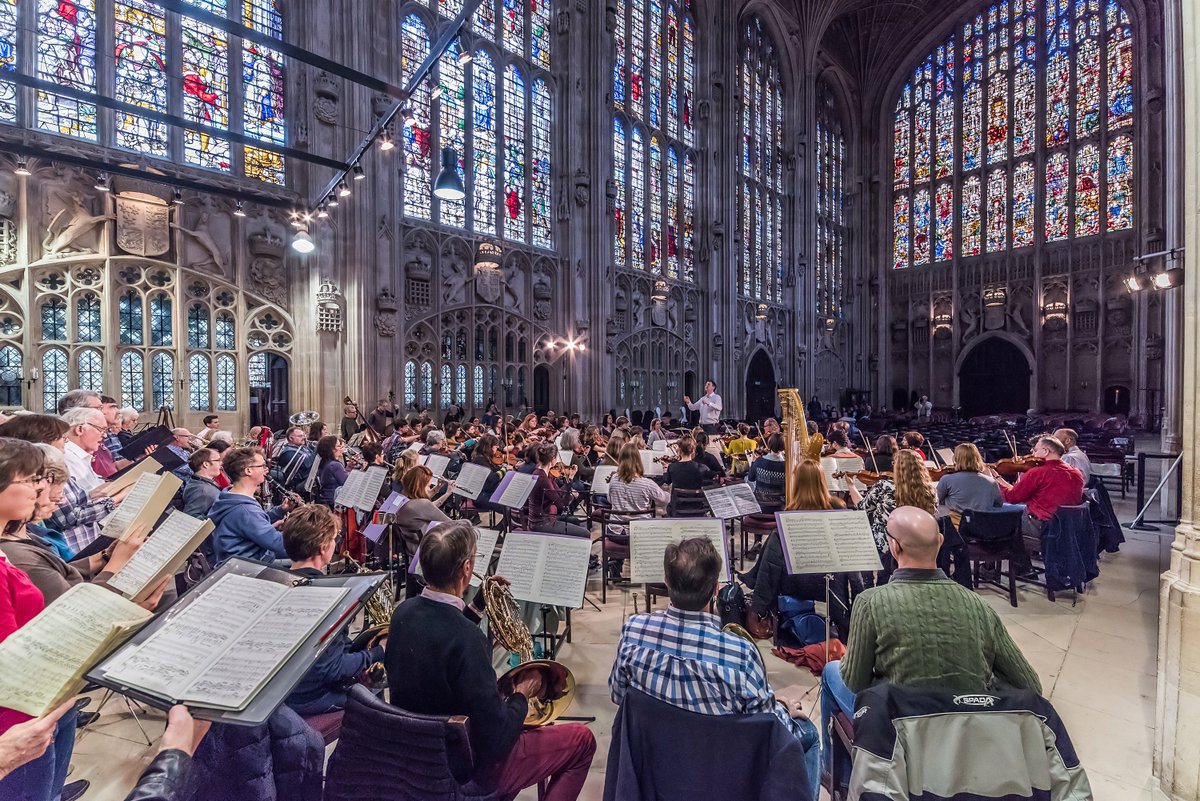 Rehearsing Brahms Requiem and Janácek Sinfonietta in King's College Chapel
---
26 February – 4 March 2017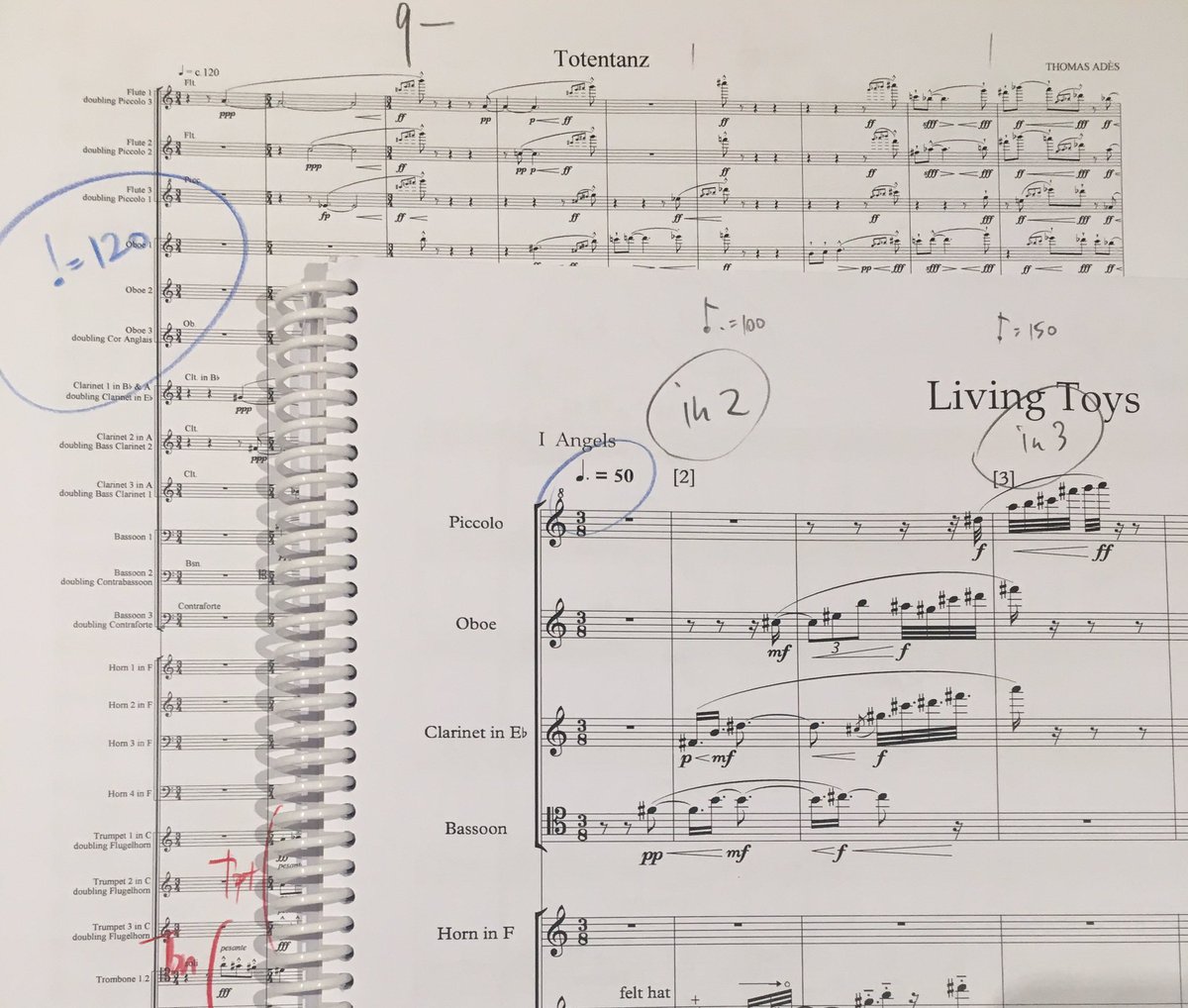 A week of Adès and Barry in Dublin with the RTE Symphony Orchestra and
Crash Ensemble
---
12 February 2017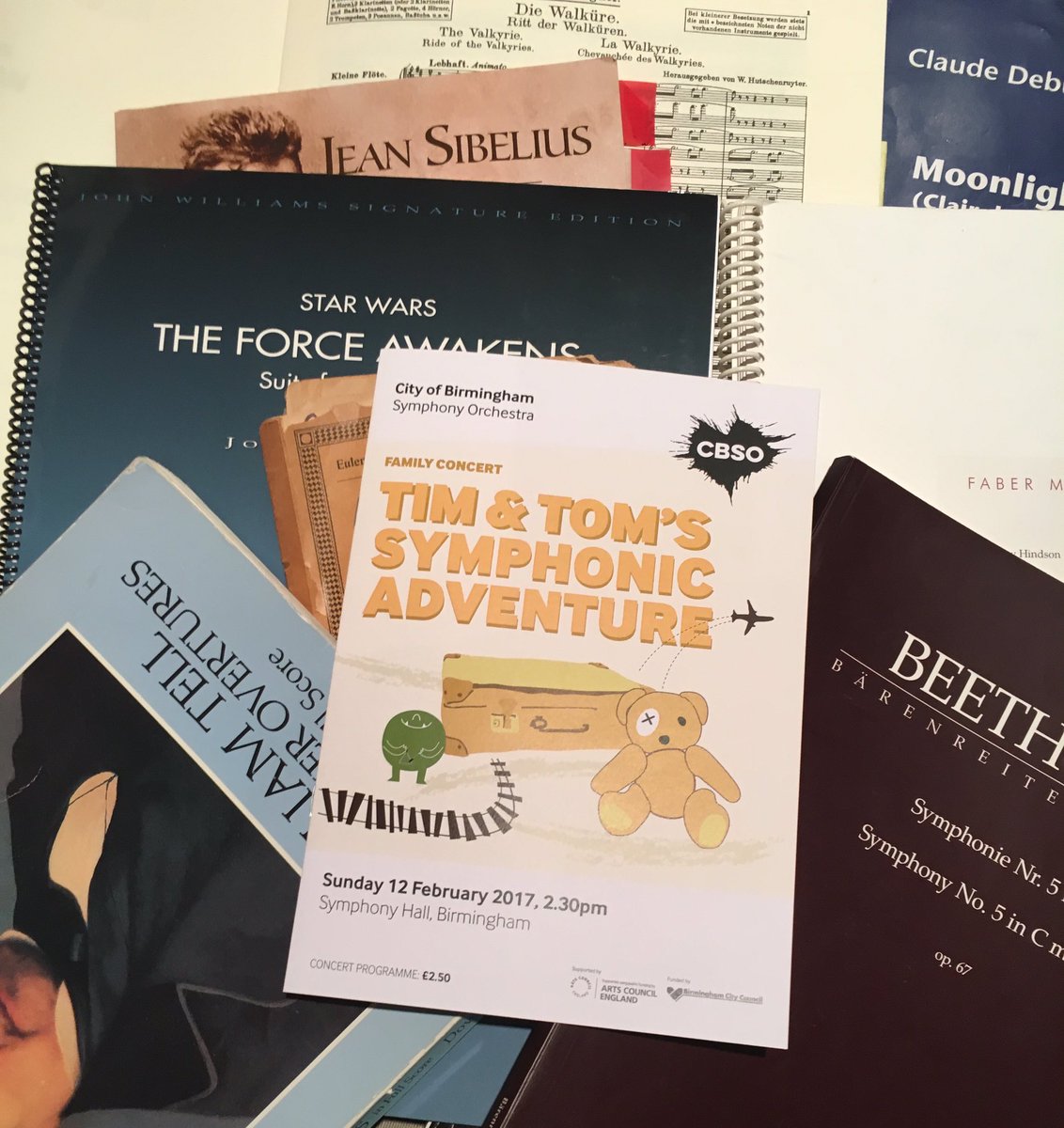 Another symphonic adventure with my brother Tom Redmond and the CBSO
---
31 December 2016 & 1 January 2017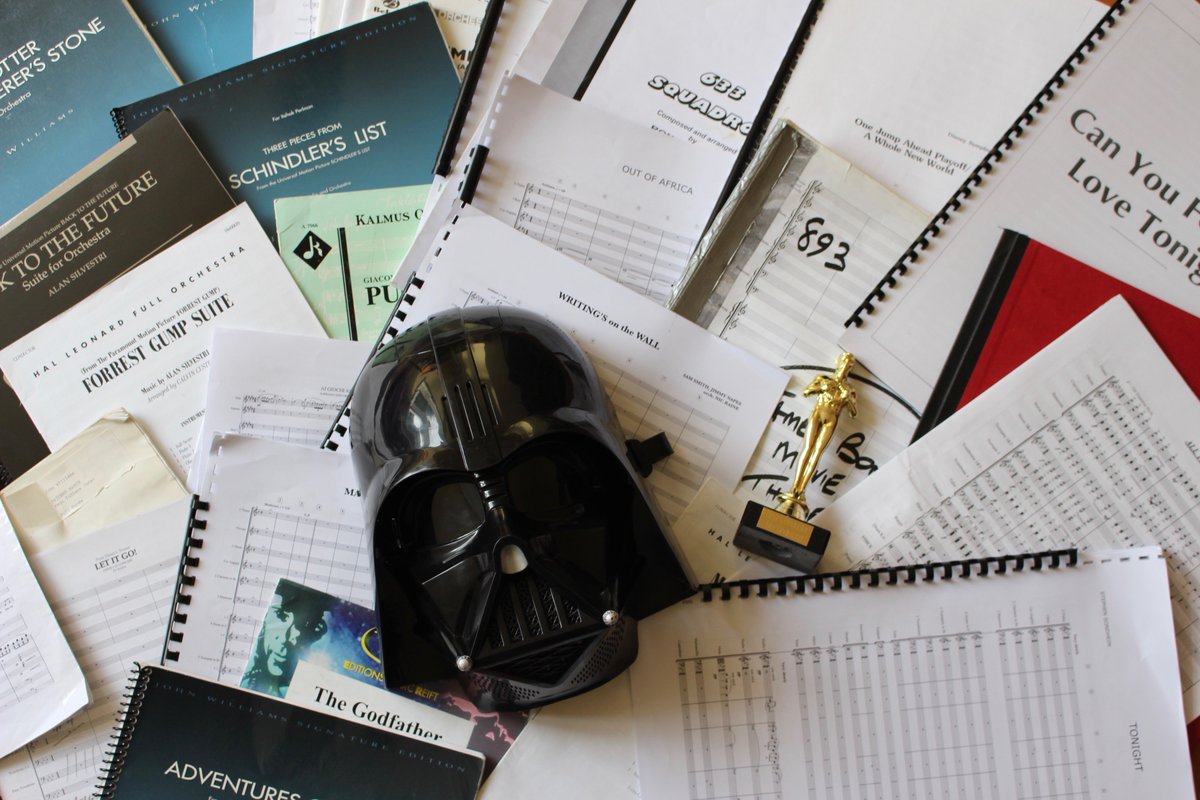 Two nights at the Oscars in the company of the Manchester Camerata at
Bridgewater Hall and the West of England Youth Orchestra at the Wiltshire Centre.
With Louise Dearman, Natasha Marsh and Oliver Tompsett
---
10 December 2016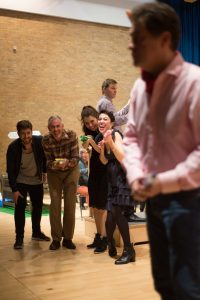 Semi-staged FALSTAFF (dir. Daisy Evans) with Cambridge Philharmonic
L-R Elgan Lyr Thomas, Philip Sheffield, Margo Arsane, Bianca Andrew, Mark Stone
---
22 November 2016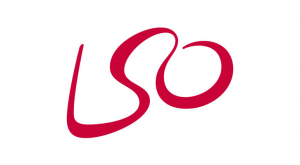 LSO Discovery concerts with Rachel Leach at the Barbican
---
11-19 November 2016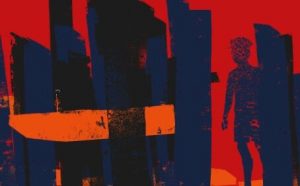 UK Premiere of Hartmann's Simplicius Simplicissimus
With Britten Sinfonia and Independent Opera at Sadler's Wells
---
26 October 2016
With the Royal Philharmonic Concert Orchestra at the Royal Albert Hall
---
30 July 2016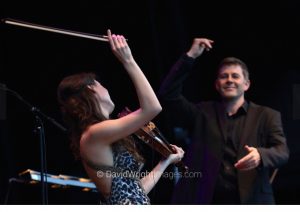 With Jennifer Pike and Manchester Camerata
---
19-23 July 2016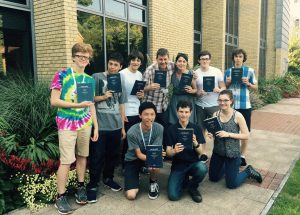 Teaching young conductors at the 2016 Ingenium Academy
---
18 July 2016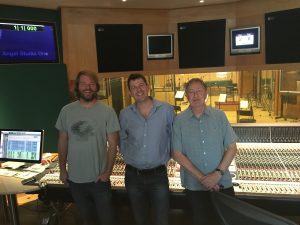 Recording with producer Rupert Christie and the RPO at Angel Studios
---
31 May – 6 June 2016
Double bill of Martinů's ARIANE and ALEXANDRE BIS
at the Guildhall School
---
21 May 2016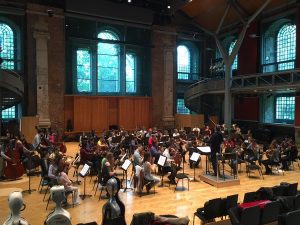 A collaboration between the London Symphony Orchestra, Guildhall students
and the young players of LSO On Track.
---
22 April 2016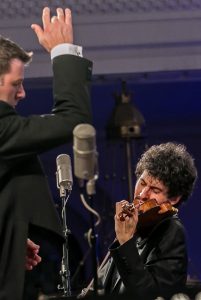 With violinist Itamar Zolman at the NOMUS Festival in Novi Sad, Serbia.
---
7 April 2016
Workshopping new opera in Aldeburgh for Mahogany Opera.
---
1 April 2016
With Matthew Sharp and the West of England Youth Orchestra
Dvořák Cello Concerto and The Battle of the Somme
---
17-18 March 2016

Concerts in Cumbria with the Manchester Camerata
---
20-21 February 2016
Roald Dahl's BFG with Katherine Parkinson and the London Philharmonic Orchestra
at the Royal Festival Hall and Saffron Hall.
---
13 February 2016
Canadian debut with the Regina Symphony Orchestra
---
7 February 2016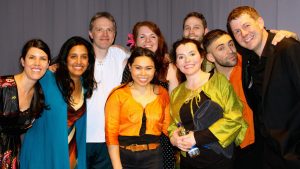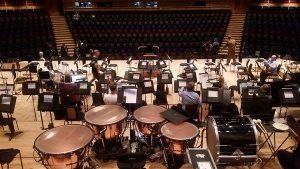 Collaboration with the London Symphony Orchestra and Butterfly Theatre Company
celebrating Shakespeare 400 at the Barbican.
---
23 January 2016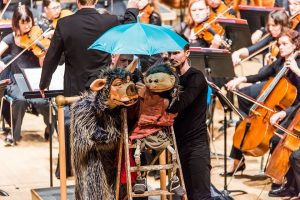 With the extraordinary Theater Gnaffel for a double bill of Roald Dahl's
Revolting Rhymes (music by Paul Patterson).
---
15 January 2016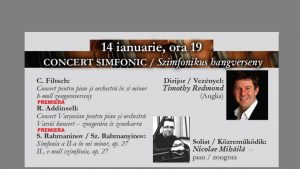 Filtsch, Addinsell and Rachmaninov with the Oradea Philharmonic, Romania
and pianist Nicolae Mihaila.
---
1-2 January 2016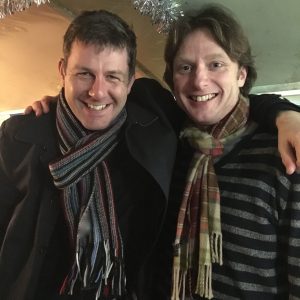 With violinist David Adams at the Wiltshire Music Centre for a New Year's programme of Mozart and Strauss with the West of England Youth Orchestra.
---
31 December 2015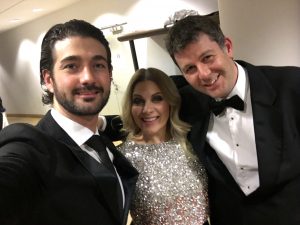 Seeing in New Year with Louise Dearman, Oliver Tompsett and the Manchester Camerata at the Bridgewater Hall, Manchester.
---
19 December 2015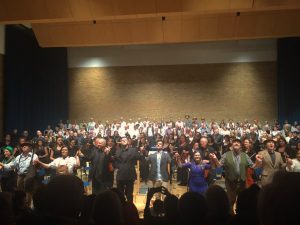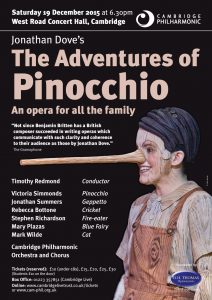 Semi-staged performance of Jonathan Dove's
The Adventures of Pinocchio
at West Road Concert Hall, Cambridge
Director Martin Duncan
Designer Alex Green
Cast Victoria Simmonds, Jonathan Summers, Rebecca Bottone, Jamie Laing, Stephen Richardson, Fflur Wyn, Thomas Atkins, Mark Wilde, Stephen Richardson
---
14-19 November 2015
Conducting the Britten Sinfonia in the UK premiere of
Simon Voseček's Biedermann and the Arsonists
Independent Opera at Sadler's Wells
Director Max Hoehn
Photo © Martin Smith
---
22 September 2015
With composer Rohan Stevenson after recording at Air Studios with
the strings of the London Symphony Orchestra.
---
12-18 September 2015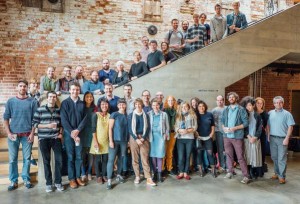 Performers, writers, directors, designers and composers after the premiere of 10 new operas created on the Jerwood Opera Writing Programme at Aldeburgh Music.
---
11 September 2015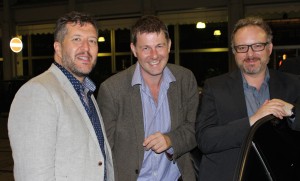 With composer Thomas Adès and pianist Nicolas Hodges after a performance of
In Seven Days at the MITO Festival in Milan.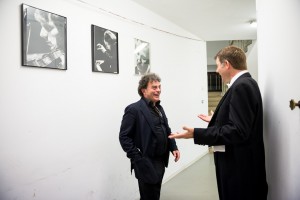 Backstage with composer Luca Francesoni in Milan
---
19 July 2015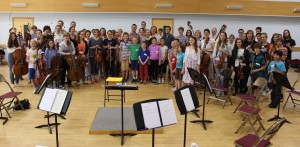 Members of the Britten Sinfonia and Cambridge Philharmonic joining the strings of the Cambridgeshire County Youth Orchestra for a performance of Jeff Moore's brilliant FIDDLER'S HILL.
---
11 July 2015
Elgar's The Dream of Gerontius with Yvonne Howard, Dan Norman and
Nicholas Garrett in the stunning setting of Ely Cathedral.
---
9 July 2015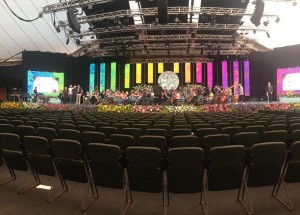 Soundcheck at the Llangollen International Eisteddfod for a concert with Alfie Boe, Sophie Evans, Jonathan Antoine and Amy Dickson.
---
8-15 June 2015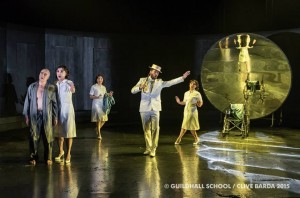 Double bill of Hans Werner Henze's EIN LANDARTZ and PHAEDRA
at the Guildhall School
---
3 April 2015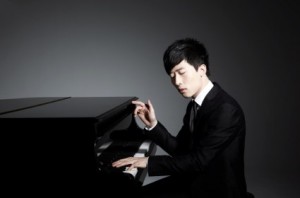 A pleasure to work again with Ji Liu for a passionate performance of Rachmaninov's Second Piano Concerto at the Wiltshire Music Centre
---
31 March 2015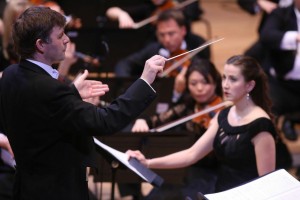 Conducting the Hungarian premiere of Thomas Adès's TOTENTANZ with Carolina Krogius, Mark Stone and Concerto Budapest at the Béla Bartók National Concert Hall, Budapest
---
14 March 2015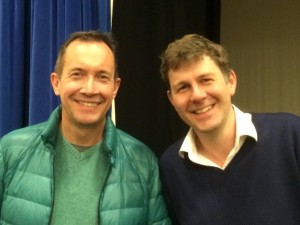 With Jonathan Dove for rehearsals of his extraordinary oratorio THERE WAS A CHILD
---
22 February 2015
An exciting day of Stravinsky with the Rehearsal Orchestra
---
24 January 2015
A collaboration with the Guildhall School technical theatre department – exploring the role of music in film and TV
---
10-16 January 2015
An inspiring week in New York with Opera America and the Prototype Festival – hearing lots of new opera (but not in the bathroom)
---
3 January 2015

Celebrating the start of 2015 with Matthew Trusler and the Wiltshire and Swindon Youth Orchestra at the Wiltshire Music Centre
---
16 December 2014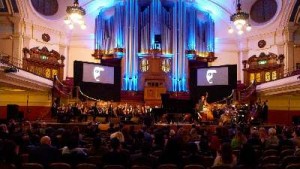 Conducting the Royal Philharmonic Concert Orchestra in Westminster Central Hall with Azeri jazz pianist Aziza Mustafa Zadeh
---
26 November 2014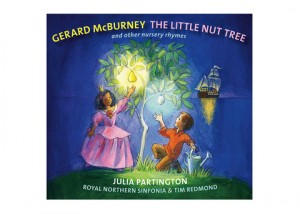 New release of Gerard McBurney's masterful setting of well-loved nursery rhymes. With Julia Partington and the Royal Northern Sinfonia
---
12 November 2014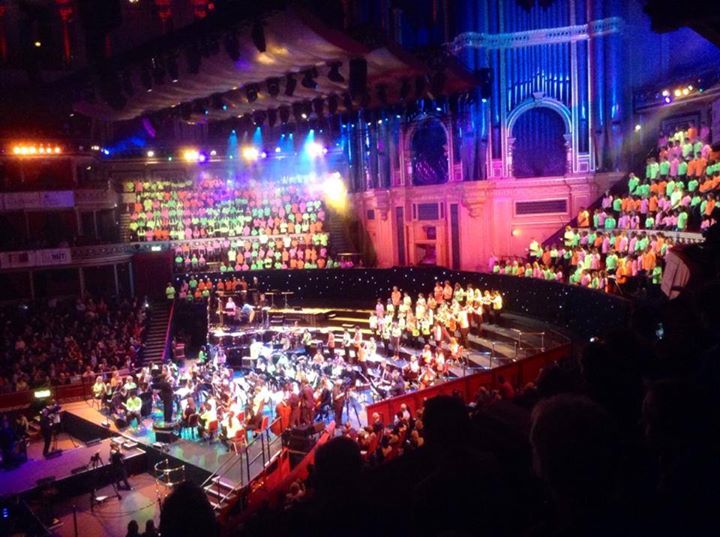 Premiere of Kerry Andrew's THE LONDON BREED with 600 young musicians at the Royal Albert Hall. Part of the 2014 Schools Prom. This was a collaboration between the London Philharmonic Orchestra, Trinity Laban, Animate Orchestra and the South Riverside Music Partnership
---
8 September 2014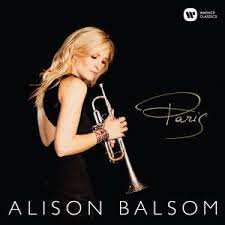 Release of Alison Balsom's new album with the Guy Barker Orchestra (Warner Classics)
---
5 September 2014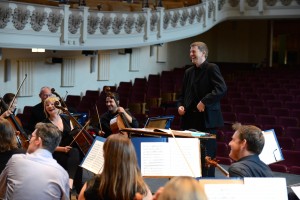 Sharing a joke in rehearsal with the Royal Philharmonic Orchestra
---
9 August 2014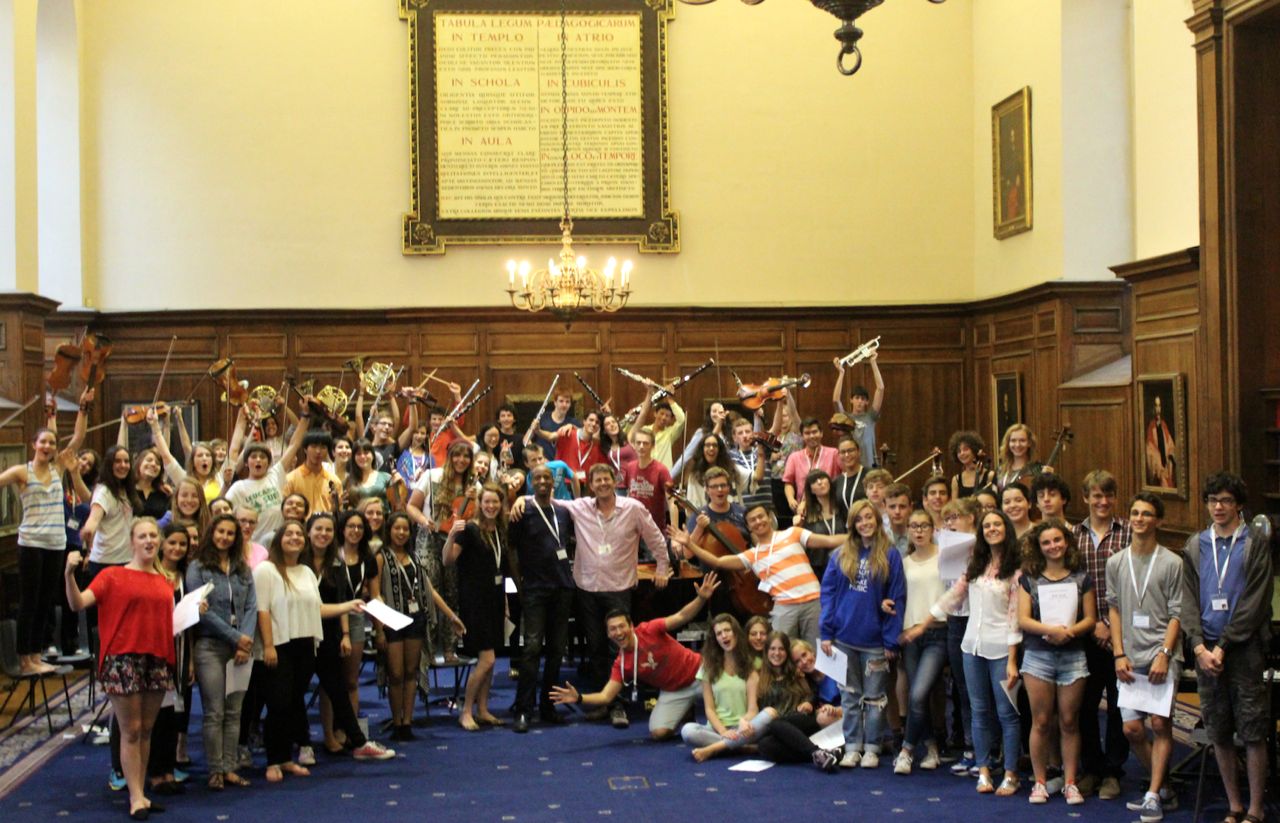 With Ken Burton and 100 young musicians from 35 countries rehearsing music by Howard Goodall and Tim Minchin at Ingenium Academy
---
5 July 2014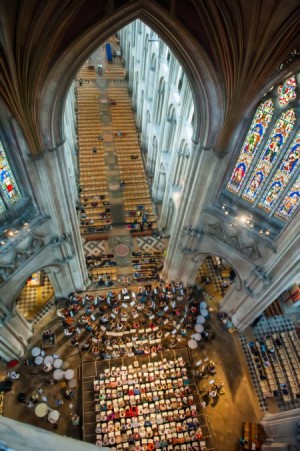 Rehearsing Berlioz GRANDE MESSE DES MORTS in Ely Cathedral
with Bonaventura Bottone and the Cambridge Philharmonic
---
21 May 2014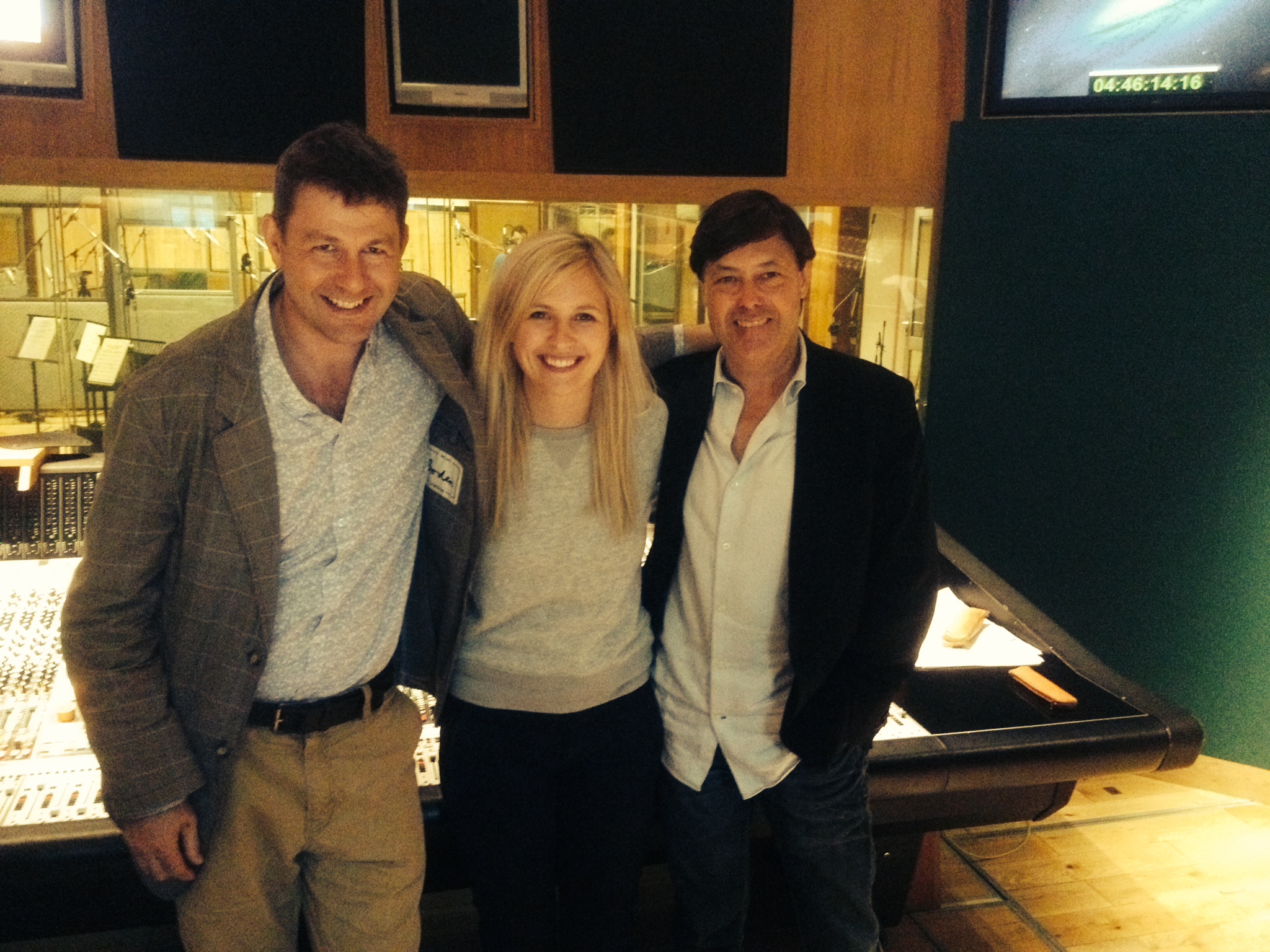 Recording tracks at Angel Studios with Alison Balsom for her
new album with Guy Barker
---
11 May 2014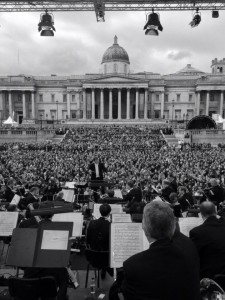 Conducting the London Symphony Orchestra in Trafalgar Square
BMW LSO Open Air Classics
Photo: Twitter/@dpjackson1
---
20 November 2013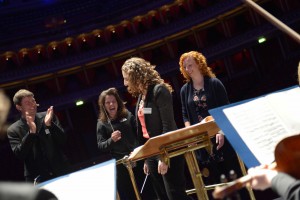 Encouraging three first-time conductors – with the RPO in the Royal Albert Hall
---
3 November 2013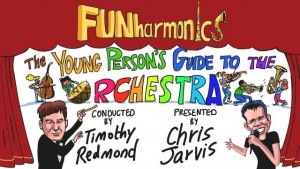 A great poster for a Funharmonics concert at the Royal Festival Hall
with Chris Jarvis and the London Philharmonic Orchestra